SVSi has built a reputation of providing excellent customer service right from the beginning. We have numerous satisfied clients that we continue to provide excellent sales, service and support too. Our goal is to continue offering our customers terrific customer service by delivering skillful designs and great products at desirable prices. 
Share your experiences with our company by filling out the form provided. We appreciate your feedback!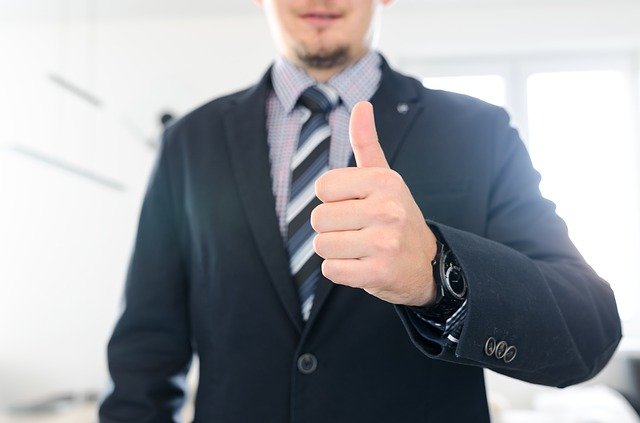 We originally had a system installed by security depot. We had a year of poor performance and constant issues. There was always a "fix" waiting but never materialized. Constant false alarms and NO cameras when we needed them. SVSI came in, inspected the equipment, recommended changes, and gave their assessment of what was wrong. Despite being skeptical of security companies we gave the go ahead with all their recommendations. The work quality and professionalism was evident immediately when the work commenced!! We have 18 cameras and full security that works better than ever expected! This work was done 6 months ago and still flawless!!! We couldn't be happier as we have even more functionality then expected!! I would highly recommend them for work. If you need a reference call the GM at Stadium Nissan for more detail. They were AWESOME!!
Have used them twice. First time to fix issues with our security camera system. They were knowledgeable and got to the root of the probably quickly and had us back up and running with functionality that didn't work previously. Second time went with them first. They helped plan the camera setup and did a great job installing and setting up the system, and taking the time to ensure we could access the cameras remotely. Very professional, knowledgeable, and extremely helpful. They did an excellent job and didn't leave until everything was complete, including dealing with our IT folks. They got the install done quickly as well. Awesome company.
​​It has been a pleasure to be a client of Secure Video Surveillance Inc. Their Professionalism and service has been excellent over the last three years we have been with them. If they can't get to us the day we call, it's the next day for sure. They get the job done quickly and efficiently. I would highly recommend them to anyone looking to put surveillance equipment into their business or home.
Enough cannot be said about the benefits that adding a surveillance system has been to our business. Working with the team at SVSI has been a pleasure. Their knowledge and impeccable service has been nothing less than professional and seamless. I highly recommend SVSI to anyone considering adding a surveillance system to their business!
I used them for the first time after being disappointed with my previous installer. I was very impressed with their service and professionalism. They are very prompt in returning phone calls. I would recommend them to anybody.
The service, installation process and pricing have all greatly exceeded our expectations. The quality on the system is excellent. The peace of mind that having this system in place gives us is priceless.
I'm a multi-unit franchisee owner with Opa Souvlaki and decided to install a video surveillance system with SVSi after having bad experiences with other systems. My experience with others was when you required service or had a question you could never get a hold of anyone. Unlike the other guys, Chris and Loukas from SVSi were very professional by doing a site survey, coming up with recommendations for equipment and installing at very competitive pricing. Most of all whenever I had a question with anything they would always answer the call. I highly recommend them!
We just got our Surveillance equipment Sept.2017 from SVSI Company with above expectable Service, Installation and explanation from Loukas & Chris. They both are very friendly, knowledgeable, and professional from the beginning to the end and very competitive pricing. The explanation after all set ups from Loukas for using and controlling the System is amazing. We would highly recommend this Company SVSI to everybody who appreciated high quality Service and workman ship. This Company deserves a Rating of 5 Stars. Thank u Loukas & Chris
We tried SVSi after always having problems with our CCTV system. They came in for a quote and ended up servicing us by getting the system and cameras working and told us exactly what we needed to fix the problems. I have never had an issue since, these guys know CCTV and security cameras. Thanks.
We just built our dream home in Calgary and had our home pre-wired for cameras during construction. SVSi installed an HD system that is easy to use for me and my husband, I love the app on my phone and tablet! They came back after the installation to double check camera locations, trained us and followed up a week later to make sure we were happy. We had SVSi recommended by a friend that used them for their family business and he said we would be happy, they did not disappoint.
We were extremely satisfied with the service, equipment and training provided by SVSI. The system was very user friendly and would definitely recommend to anyone.
System capabilities clearly described by SVSi and installed professionally and in a timely fashion. Great follow-up and friendly informed staff – highly recommend.
An employee of ours told us about SVSi, we installed 4 security cameras in our food court location. The video has good picture, the guys showed me how to use the system and if I have a problem, I can always call the office. Thank you for your help.
We have a Ranch a few hours north of Calgary. SVSi came out and quoted us with a price that was not the lowest of my quotes that we received. They stood out as company because of the friendly service and willingness to explain details. The installation process was first-class, the fellows were very nice around my property with my family and animals. The peace of mind to have eyes on our property when we are home and away is great.
As a business owner I deal with many service companies. I am excited to say that SVSi is one of the most professional service providers I have had the pleasure to work with. They are always right on time and get the job done in a very expedient time frame. They also get the work done at the quoted price or even better. The work they do is of the most professional level and their equipment is of the highest quality. Upon inspection we were told that we now have among the best security camera systems in the city. They also took the time to make sure that our staff was expertly trained in the use of our new system. I cannot recommend them highly enough and would do future business with them in an instant! SVSi thank you so much for your top notch professionalism, service, and training.
SVSI installed a surveillance system in my family home. They were very professional, efficient and were able to customize the system to our home needs. We're extremely happy with our surveillance system and highly recommend their services. Thank you SVSi
Working with Maurina and SVSI's team was an amazing experience. They listened exactly to or needs, and created the perfect solution. Their attention to detail during the installation was incredible – they took their time to ensure it was done right the first time. Thanks! Jim & Lori
Fantastic Service and equipment!! From repairing our existing system to installing a whole new system at our other location, it has been smooth and seamless all the way. Things were done on budget and on time with great support during and after installation. Will definitely work with SVIS for our next install!!
Loukas and his team were very professional and helpful throughout the process of selecting and customizing our security system to our needs and our budget. They're always there to help if we have any system issues, and the system itself has helped us improve the security of our property, control over H&S as well as increased productivity and reliability. I highly recommend SVSi for both personal and business security systems.
Excellent and trust worthy company to work with. We are happy with their professional services in their proposal and advice, installation, timeline, training and follow-up. A pleasure to work with a company like SVSi.
Best company I've had the pleasure to deal with from Calgary Alberta to Wickenburg Arizona. Exceptional service and the fastest response I've ever had from any company. They got my system up and running, that was installed by someone else, the next day ! They had no reservations of helping us out even though they never sold me the systems. They will be my only call when I need to add cameras etc. Fantastic company, everyone reading these needs to call them first. Highly, highly, recommend. Thank you, Marina, Lucas and Chris. If you ever have storage needs, call me first, you guys are first class.
We've had the camera system for about 6 months now and happy with the work that Loukas, Chris & Brian did and the results. I esp. appreciated the office visits when Loukas answered the questions from both my wife & I. So far so good and I'm glad to have found these guys.
Retail
Construction
Oil & Gas
Restaurants
Libraries
Commercial
Residential

Address
2000 Pegasus Rd NE #3, Calgary, AB T2E 8K7
Hours
​8:00am – 5:00pm Monday to Friday

Office Hours - By Appointment Only
10:00am – 2:00pm Monday to Friday
Closed Weekends and Holidays